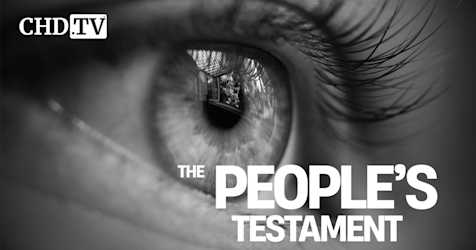 archived show •
The People's Testament
Listening is an act of love and no one knows this better than the Children's Health Defense Team. Join Stephanie Loccricchio in getting to the heart of the matter as she invites those who have been profoundly impacted by vaccine injury, medical mandates, censorship and social injustice to share their stories and experiences.
Hosts: Stephanie Locricchio
*The opinions expressed by the hosts and guests in this show are not necessarily the views of Children's Health Defense.
Suzanna Newell, Vaccine Injury Story + Her Call for Unity: 'Listen to Each Other'
In this week's episode of 'People's Testaments,' an interview with Suzanna Newell on her vaccine injury. After receiving her second COVID vaccine, Suzanna experienced fatigue, bruising on her arms, dizziness and brain fog. She was then diagnosed with an autoimmune disease and now relies on a wheelchair, cane or walker. Suzanna sees unity as vital in these times, calling for humans to "Listen to each other" and "Care about each other." She also discusses mandates, marginalization and legal rights. Join CHD's Stephanie Locricchio this week for a powerful interview.