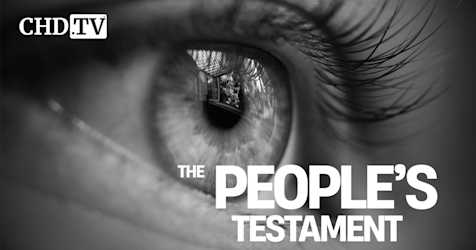 archived show •
The People's Testament
Listening is an act of love and no one knows this better than the Children's Health Defense Team. Join Stephanie Loccricchio in getting to the heart of the matter as she invites those who have been profoundly impacted by vaccine injury, medical mandates, censorship and social injustice to share their stories and experiences.
Hosts: Stephanie Locricchio
*The opinions expressed by the hosts and guests in this show are not necessarily the views of Children's Health Defense.
Staggering 76 Percent Of Nurses Don't Know Where to File a Vaccine Injury Report
Today's guest has not let her discoveries about medical institution abuses and harms hold her back. Rather, Ashley Grogg, RN, MSN has become a leading advocate for medical freedom and true health. Today, on 'The People's Testaments,' she shares her story as well as her perspective on injury reporting, stating, "VAERS is a huge failure" but also providing insight into the way it can be used for good. Watch this episode to hear a meaningful conversation with nurse Ashley on CHD.TV!