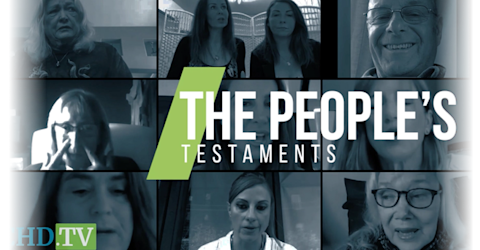 live every at •
The People's Testaments
Listening is an act of love and no one knows this better than the Children's Health Defense Team. Join Stephanie Loccricchio in getting to the heart of the matter as she invites those who have been profoundly impacted by vaccine injury, medical mandates, censorship and social injustice to share their stories and experiences.
Hosts: Stephanie Locricchio
*The opinions expressed by the hosts and guests in this show are not necessarily the views of Children's Health Defense.
Sick Child Denied Blood Transfusion From His Own Mother
Watch today's 'The People's Testaments' to hear a story of devastation, brought upon Sammie and her son, Luke, by medical tyranny and unscientific regulation. As a result of Luke's condition and treatment, his need for a blood transfusion could mean the difference between life and death. The known dangers of vaccinated blood, a concern for the mother, came on deaf eyes. Viewers, like you, can stand up and push back against these corrupt medical institutions. Tune in to find out how!