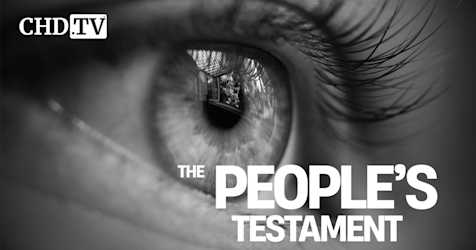 live every at •
The People's Testament
Listening is an act of love and no one knows this better than the Children's Health Defense Team. Join Stephanie Loccricchio in getting to the heart of the matter as she invites those who have been profoundly impacted by vaccine injury, medical mandates, censorship and social injustice to share their stories and experiences.
Hosts: Stephanie Locricchio
*The opinions expressed by the hosts and guests in this show are not necessarily the views of Children's Health Defense.
Pfizer Ruined My Life
"I'm on so many medications just to help me get through the day." Danielle Baker details the physical and emotional devastation that has been brought about in her life after being coerced to receive the Pfizer COVID vaccination in this week's 'The People's Testaments.' She tells viewers of the pain that advanced from her arm and neck to the rest of her body, a pain that left her "screaming" and unable to even get out of bed or use the restroom. Listen to and share Danielle's story.