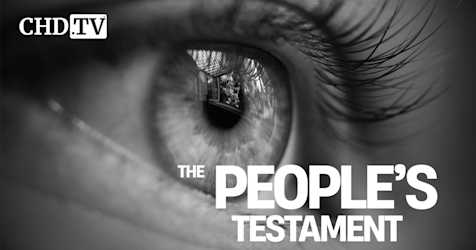 archived show •
The People's Testament
Listening is an act of love and no one knows this better than the Children's Health Defense Team. Join Stephanie Loccricchio in getting to the heart of the matter as she invites those who have been profoundly impacted by vaccine injury, medical mandates, censorship and social injustice to share their stories and experiences.
Hosts: Stephanie Locricchio
*The opinions expressed by the hosts and guests in this show are not necessarily the views of Children's Health Defense.
MMR + Peanut Allergy Anaphylaxis
There is always hope on the journey with autism, as Cass and Len Arcuri express on 'The People's Testament' this week. Listen to this duo as they describe the autism diagnosis of, and natural therapy for, their son. Watch to the end to hear an update on their thriving, teenage child and more about the work they do to empower parents. This, and more, on CHD.TV!