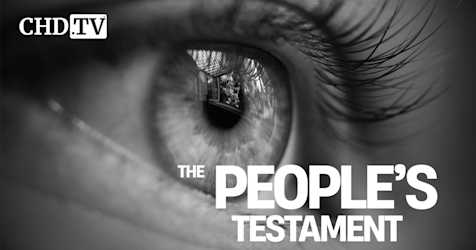 archived show •
The People's Testament
Listening is an act of love and no one knows this better than the Children's Health Defense Team. Join Stephanie Loccricchio in getting to the heart of the matter as she invites those who have been profoundly impacted by vaccine injury, medical mandates, censorship and social injustice to share their stories and experiences.
Hosts: Stephanie Locricchio
*The opinions expressed by the hosts and guests in this show are not necessarily the views of Children's Health Defense.
Murder by Medicine With Celia Farber
Investigative journalist Celia Farber tells her story on 'The People's Testament' this week. She takes viewers back in time to when she began uncovering medical murder pertaining to the AIDS epidemic and the parallels it has to modern day pandemic response. How do the powers that be control the public health narrative in a nation? Watch to find out!