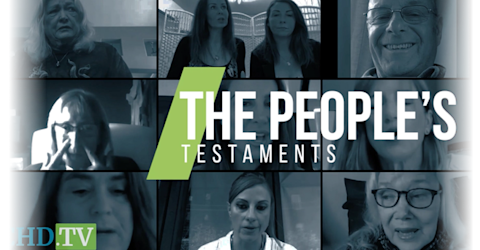 live every at •
The People's Testaments
Listening is an act of love and no one knows this better than the Children's Health Defense Team. Join Stephanie Loccricchio in getting to the heart of the matter as she invites those who have been profoundly impacted by vaccine injury, medical mandates, censorship and social injustice to share their stories and experiences.
Hosts: Stephanie Locricchio
*The opinions expressed by the hosts and guests in this show are not necessarily the views of Children's Health Defense.
Mother Barred by Judge From Seeing Her Son Because She Refuses COVID Vaccine
Polly talks with her guest Rebecca, a mother whose parental rights were revoked by court order after stating she would not get the COVID-19 vaccine. While on a hearing over Zoom, the judge had suddenly asked about her vaccine status, and now she has not been able to see her son for over 2 weeks because of the order. "I miss him more than anything … This shouldn't happen to anybody," she says.