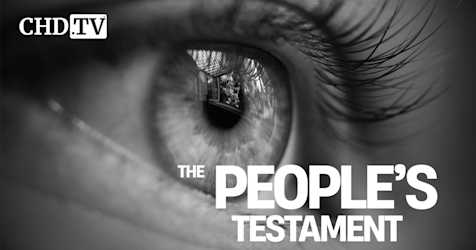 archived show •
The People's Testament
Listening is an act of love and no one knows this better than the Children's Health Defense Team. Join Stephanie Loccricchio in getting to the heart of the matter as she invites those who have been profoundly impacted by vaccine injury, medical mandates, censorship and social injustice to share their stories and experiences.
Hosts: Stephanie Locricchio
*The opinions expressed by the hosts and guests in this show are not necessarily the views of Children's Health Defense.
'If We All Come Out … Eventually They Can't Ignore the Numbers' Nikki Holland, Injured by Moderna Vaccine
In this heart-wrenching episode of 'The People's Testaments,' Nikki Holland shares her story of vaccine injury. After receiving her Moderna shot, she quickly found herself in the hospital on a ventilator. Since then, her physical, emotional and financial life has never been the same. The thousands of dollars she was forced to pay out-of-pocket is a cruel result of Big Pharma profiting off of human suffering, injury and death. Please watch and share Nikki's story. Together, we can create a safety net of support for those affected.