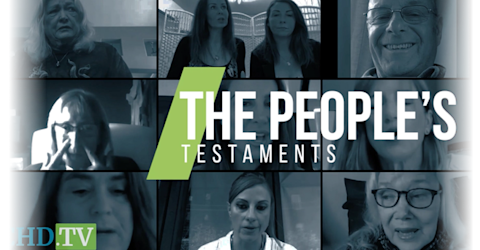 live every at •
The People's Testaments
Listening is an act of love and no one knows this better than the Children's Health Defense Team. Join Stephanie Loccricchio in getting to the heart of the matter as she invites those who have been profoundly impacted by vaccine injury, medical mandates, censorship and social injustice to share their stories and experiences.
Hosts: Stephanie Locricchio
*The opinions expressed by the hosts and guests in this show are not necessarily the views of Children's Health Defense.
'I Just Couldn't Watch One More Patient Needlessly Die' — Heroic Nurse Quits Practice, Builds Network of Nurses to Serve Communities Outside Big Pharma's System
Today's guest on 'The People's Testaments' is Kimberly Overton, BSN, RN. She shares her experience as a nurse during COVID and why she decided to leave the bedside. Kimberly's insight into the corruption, manipulation and coercion taking place in the hospital system will leave you speechless.