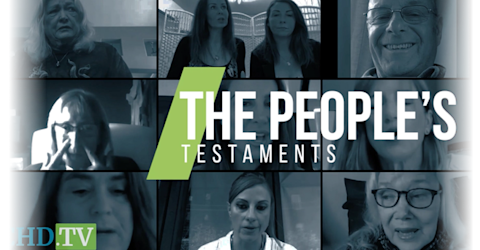 live every at •
The People's Testaments
Listening is an act of love and no one knows this better than the Children's Health Defense Team. Join Stephanie Loccricchio in getting to the heart of the matter as she invites those who have been profoundly impacted by vaccine injury, medical mandates, censorship and social injustice to share their stories and experiences.
Hosts: Stephanie Locricchio
*The opinions expressed by the hosts and guests in this show are not necessarily the views of Children's Health Defense.
How To Be an Activist Power Couple
"Truth is our rebellion." This powerful conversation on 'The People's Testaments' features guest couple, Landon and Robbie Starbuck. They share their perspective on raising kids and navigating marriage in the midst of a world of darkness and tyranny. Be sure to watch, viewers, to gain insight into the world of advocacy and raising a family in the climate of our world!