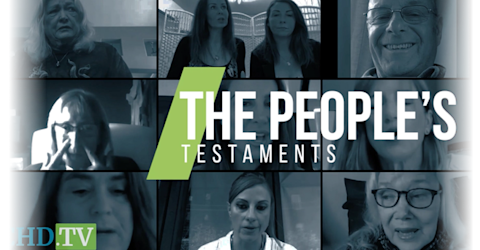 live every at •
The People's Testaments
Listening is an act of love and no one knows this better than the Children's Health Defense Team. Join Stephanie Loccricchio in getting to the heart of the matter as she invites those who have been profoundly impacted by vaccine injury, medical mandates, censorship and social injustice to share their stories and experiences.
Hosts: Stephanie Locricchio
*The opinions expressed by the hosts and guests in this show are not necessarily the views of Children's Health Defense.
Filmmaker Who Experienced Facial Paralysis After Pfizer Shot Calls for Spreading Humanity on Both Sides of the Vaccine Debate
Filmmaker Jen Sharp, joins 'The People's Testaments' for a powerful conversation on her personal vaccine injury and the advocacy work that has stemmed from the silencing and gaslighting she faced. "We don't have to agree on the answers, but I'm trying to get us to start agreeing on the questions." Watch to find out what she means in this episode!