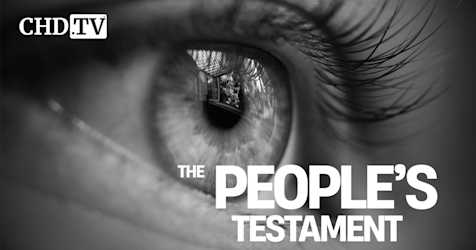 archived show •
The People's Testament
Listening is an act of love and no one knows this better than the Children's Health Defense Team. Join Stephanie Loccricchio in getting to the heart of the matter as she invites those who have been profoundly impacted by vaccine injury, medical mandates, censorship and social injustice to share their stories and experiences.
Hosts: Stephanie Locricchio
*The opinions expressed by the hosts and guests in this show are not necessarily the views of Children's Health Defense.
Family of Disabled Child Face Power Shut-down Over Smart Meter Concerns
Peggy Edwards, herself a victim of vaccine injury, struggled to conceive a child. When she was finally able to give birth, the real challenges began. Yet in spite of the hardships that came in the midst of a difficult diagnosis, Peggy's daughter proved to be a blessing to all those around her. Watch 'The People's Testament' to hear the story.