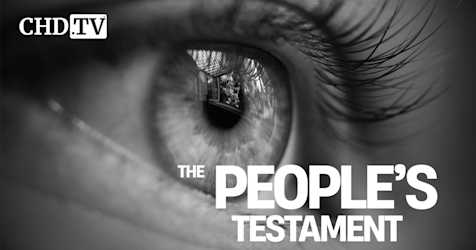 live every at •
The People's Testament
Listening is an act of love and no one knows this better than the Children's Health Defense Team. Join Stephanie Loccricchio in getting to the heart of the matter as she invites those who have been profoundly impacted by vaccine injury, medical mandates, censorship and social injustice to share their stories and experiences.
Hosts: Stephanie Locricchio
*The opinions expressed by the hosts and guests in this show are not necessarily the views of Children's Health Defense.
Detransitioning Teen Sues Hospitals Over Medical Mutilation
In their struggle with body image and other stressors, today's guest went through with social and physical gender transition. Despite the surgery and puberty blockers, their mental health continued to worsen. This individual was also supported by their family and medical practitioners until they decided to detransition. Chloe Cole shares her heart-wrenching story on 'The People's Testaments' — don't miss it.