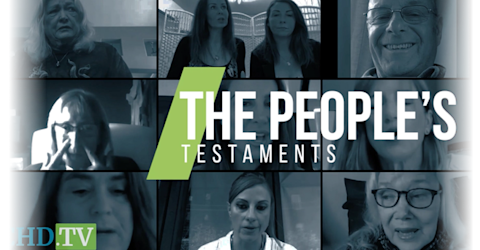 live every at •
The People's Testaments
Listening is an act of love and no one knows this better than the Children's Health Defense Team. Join Stephanie Loccricchio in getting to the heart of the matter as she invites those who have been profoundly impacted by vaccine injury, medical mandates, censorship and social injustice to share their stories and experiences.
Hosts: Stephanie Locricchio
*The opinions expressed by the hosts and guests in this show are not necessarily the views of Children's Health Defense.
Dermatomyositis After Pfizer — Christine Uecker's Story
Christine Uecker shares her eye-opening story of health devastation today on 'The People's Testaments.' After receiving her second Pfizer COVID vaccination, Christine experienced the effects of a rash and fatigue. At one point, she felt as if the lack of proper treatment from the hospital would result in her death. Struggling with depression and trying to continue living her life, Christine recognizes the impact that this injection had on her and her family. Hear her bold message of warning in this episode.