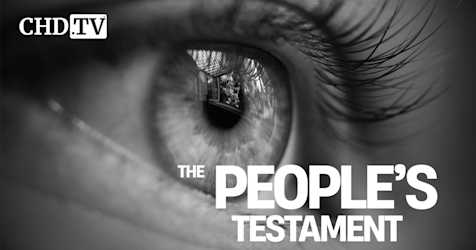 archived show •
The People's Testament
Listening is an act of love and no one knows this better than the Children's Health Defense Team. Join Stephanie Loccricchio in getting to the heart of the matter as she invites those who have been profoundly impacted by vaccine injury, medical mandates, censorship and social injustice to share their stories and experiences.
Hosts: Stephanie Locricchio
*The opinions expressed by the hosts and guests in this show are not necessarily the views of Children's Health Defense.
Deafness After COVID Vaccination — David's Story
David received his Johnson & Johnson COVID vaccination on May 21 for personal reasons. Unfortunately, after getting tinnitus in his left ear, it went completely deaf. David sought answers from doctors who were "not competent" and unable to help him. However, he has been able to restore some of his hearing to that ear. In this episode of 'The People's Testaments,' David tells his story of vaccine injury and optimism for the future.