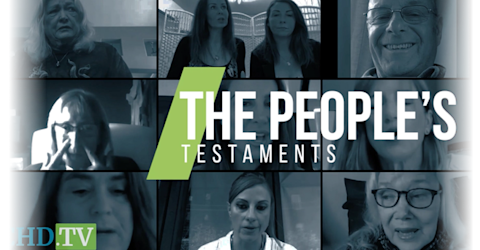 live every at •
The People's Testaments
Listening is an act of love and no one knows this better than the Children's Health Defense Team. Join Stephanie Loccricchio in getting to the heart of the matter as she invites those who have been profoundly impacted by vaccine injury, medical mandates, censorship and social injustice to share their stories and experiences.
Hosts: Stephanie Locricchio
*The opinions expressed by the hosts and guests in this show are not necessarily the views of Children's Health Defense.
CHD Files — Turning Anger Into Activism With Melissa Bordes
Melissa Bordes just wanted to do the right thing as a mother — keep her daughter healthy, safe and protected. She also trusted her doctors to do the right thing, constantly questioning her instinct and observations about the reactions her child was experiencing after vaccination. When Melissa discovered the truth about childhood injections and the harm her physicians had done, anger bubbled up inside of her. Instead of letting the grief and pain control her, this mother decided to educate herself, advocate for truth and help other parents stay informed in order to keep other families from experiencing the same fate.