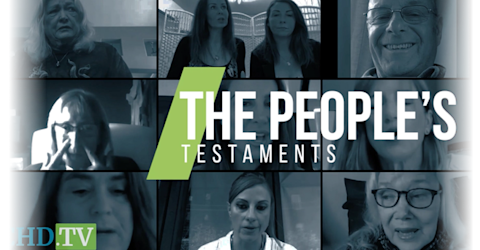 live every at •
The People's Testaments
Listening is an act of love and no one knows this better than the Children's Health Defense Team. Join Stephanie Loccricchio in getting to the heart of the matter as she invites those who have been profoundly impacted by vaccine injury, medical mandates, censorship and social injustice to share their stories and experiences.
Hosts: Stephanie Locricchio
*The opinions expressed by the hosts and guests in this show are not necessarily the views of Children's Health Defense.
CHD Files — A Mother's Intuition + Journey to Activism With Aimee Villella McBride
Aimee Villella McBride, a mother and medical freedom advocate, joins for today's 'The People's Testaments' to share her journey and what she has learned along the way. When did Aimee begin to fight for her family and empower other families to do the same? How has her mindset changed over time? What stood out to her from current and past events as she learned more?