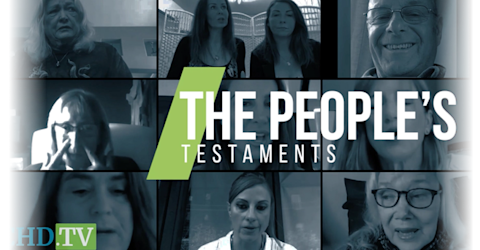 live every at •
The People's Testaments
Listening is an act of love and no one knows this better than the Children's Health Defense Team. Join Stephanie Loccricchio in getting to the heart of the matter as she invites those who have been profoundly impacted by vaccine injury, medical mandates, censorship and social injustice to share their stories and experiences.
Hosts: Stephanie Locricchio
*The opinions expressed by the hosts and guests in this show are not necessarily the views of Children's Health Defense.
Autopsy Confirms 26-Year-Old's Death From Myocarditis Directly Caused by Pfizer COVID Vaccine
On this week's "People's Testaments," the family of a previously healthy young man discuss the tragic turn of events following his booster jab, which caused a deadly heart condition, just days later. The young man's distraught parents and sister encourage other families to be aware and educate themselves on these kinds of adverse events in order to avoid a similar fate for their loved ones.