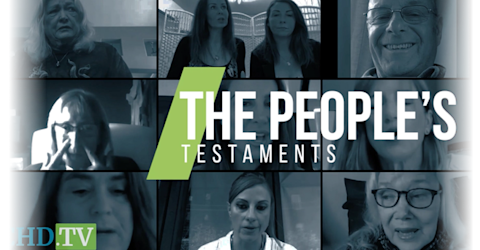 live every at •
The People's Testaments
Listening is an act of love and no one knows this better than the Children's Health Defense Team. Join Stephanie Loccricchio in getting to the heart of the matter as she invites those who have been profoundly impacted by vaccine injury, medical mandates, censorship and social injustice to share their stories and experiences.
Hosts: Stephanie Locricchio
*The opinions expressed by the hosts and guests in this show are not necessarily the views of Children's Health Defense.
Amy Bolin's Husband Passes Away After Moderna Vaccination — 'He Was Desperate'
In this heart-wrenching episode of "The People's Testaments," Amy Bolin shares the story of her husband's health deterioration and fatal result after his Moderna COVID vaccination. Despite him being "extremely immunocompromised," he was required to be vaccination to receive the stent procedure. Unfortunately, the consequences were dire. How have Amy and her family coped from this tragic loss and what is her message for others? Watch to find out!