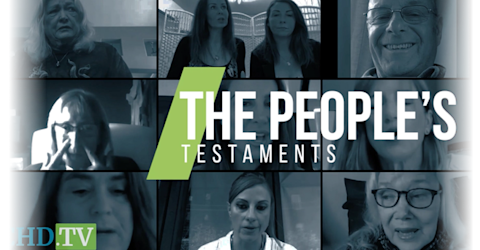 live every at •
The People's Testaments
Listening is an act of love and no one knows this better than the Children's Health Defense Team. Join Stephanie Loccricchio in getting to the heart of the matter as she invites those who have been profoundly impacted by vaccine injury, medical mandates, censorship and social injustice to share their stories and experiences.
Hosts: Stephanie Locricchio
*The opinions expressed by the hosts and guests in this show are not necessarily the views of Children's Health Defense.
Active Duty Air Force Major Suffers Injury After Coerced Vaccination
Our U.S. national security is being threatened — not in a way that you might expect. Countless military members have been debilitated, injured and disabled from forced experimental vaccination and the ones who have filed for exemption are coming up against immense pushback and bullying from leadership and the government. The guest on today's 'The People's Testaments' experienced heart inflammation, tinnitus, brain fog, myalgia, bruising and a host of other symptoms after being coerced to be injected. Hear his story.