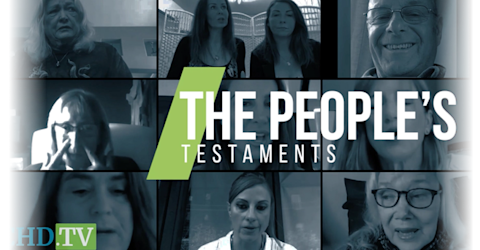 live every at •
The People's Testaments
Listening is an act of love and no one knows this better than the Children's Health Defense Team. Join Stephanie Loccricchio in getting to the heart of the matter as she invites those who have been profoundly impacted by vaccine injury, medical mandates, censorship and social injustice to share their stories and experiences.
Hosts: Stephanie Locricchio
*The opinions expressed by the hosts and guests in this show are not necessarily the views of Children's Health Defense.
6-Month-Old Baby Denied Life-Saving Heart Transplant Due to Vaccination Status
When an infant or any human is denied a life-saving medical procedure in the name of politics or so-called "science," it is fatal. That is what happened with baby August, who suffered from heart issues from birth, experienced a failed heart surgery and then his parents were told he must be vaccinated in order to receive a critical transplant. In this breaking interview on 'The People's Testaments,' viewers hear the true story and how to get involved in the fight for medical freedom.