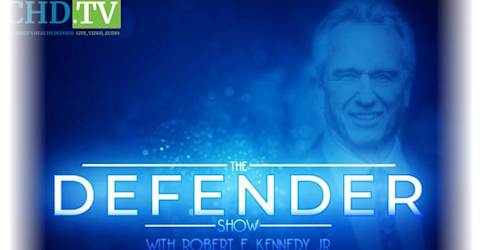 live every at •
The Defender Show
Meet the people who are changing the world one brave step at a time. Robert F. Kennedy Jr. interviews people from all walks of life who are demonstrating fortitude and integrity in times of strife and controversy.
Hosts: Robert F. Kennedy, Jr.
*The opinions expressed by the hosts and guests in this show are not necessarily the views of Children's Health Defense.
Professional Guitarist, Vocalist Jeff Diamond Loses 8 Fingers + Vocal Ability After Jansen Shot
In this episode of 'The Defender,' Robert F. Kennedy, Jr. interviews Jeff Diamond on his vaccine injury story and its effect on his career. How did this musician go from passionate guitarist and vocalist to losing eight fingers and vocal ability, unable to fully go back to doing what he loves?