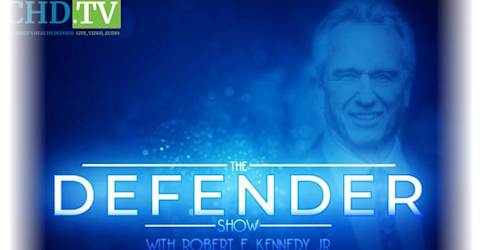 live every at •
The Defender Show
Meet the people who are changing the world one brave step at a time. Robert F. Kennedy Jr. interviews people from all walks of life who are demonstrating fortitude and integrity in times of strife and controversy.
Hosts: Robert F. Kennedy, Jr.
*The opinions expressed by the hosts and guests in this show are not necessarily the views of Children's Health Defense.
Orwell and Totalitarianism With Playwright CJ Hopkins
'The essence of totalitarianism is obsession with control,' playwright and novelist CJ Hopkins told Robert F. Kennedy, Jr. 'This is what we've seen for the last two years … this spirit or this energy being turned on society with just an unbelievable intensity,' Hopkins said.