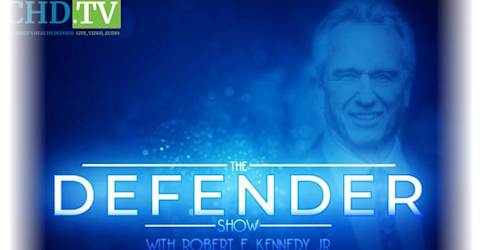 live every at •
The Defender Show
Meet the people who are changing the world one brave step at a time. Robert F. Kennedy Jr. interviews people from all walks of life who are demonstrating fortitude and integrity in times of strife and controversy.
Hosts: Robert F. Kennedy, Jr.
*The opinions expressed by the hosts and guests in this show are not necessarily the views of Children's Health Defense.
Government Hysteria With Alex Berenson
Well-known and courageous author, Alex Berenson, joins 'The Defender Show' to bring truth to a world of lies. Berenson discusses his recent publication, and the institutions that wrote and executed the COVID playbook. What does 'chasing truth' look like in a money-motivated world? This and more in this week's episode.