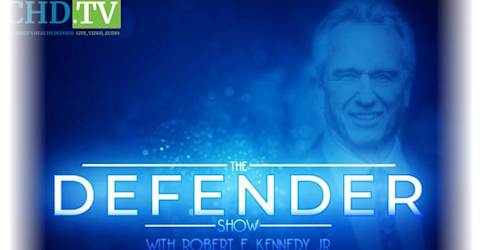 live every at •
The Defender Show
Meet the people who are changing the world one brave step at a time. Robert F. Kennedy Jr. interviews people from all walks of life who are demonstrating fortitude and integrity in times of strife and controversy.
Hosts: Robert F. Kennedy, Jr.
*The opinions expressed by the hosts and guests in this show are not necessarily the views of Children's Health Defense.
Frontline Healer — Dr. Ryan Cole
Dr. Ryan Cole discusses diagnosis and early treatment of COVID-19 with RFK, Jr. Cole is a pathologist in Boise, Idaho and is affiliated with Boise Veterans Affairs Medical Center. He received his medical degree from Virginia Commonwealth University School of Medicine. Pathologists diagnose and characterize diseases. They analyze biopsied tissue or bodily fluids and interpret medical tests, including tests done by other specialists like dermatologists and cardiologists. Most cancer diagnoses are done by pathologists.