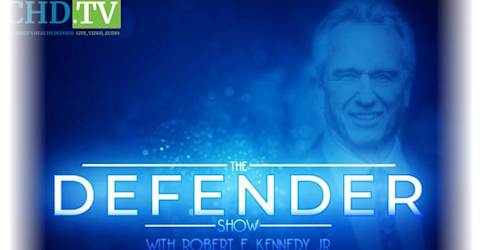 live every at •
The Defender Show
Meet the people who are changing the world one brave step at a time. Robert F. Kennedy Jr. interviews people from all walks of life who are demonstrating fortitude and integrity in times of strife and controversy.
Hosts: Robert F. Kennedy, Jr.
*The opinions expressed by the hosts and guests in this show are not necessarily the views of Children's Health Defense.
Eric Clapton + RFK Jr. Stand and Deliver
Eric Clapton, one of the most influential musicians of his time, is also now one of Robert F. Kennedy, Jr.'s heroes On CHD.TV's 'The Defender Show,' Kennedy and Clapton discussed the musician's severe adverse reaction to the second dose of AstraZeneca's COVID vaccine. The injury left Clapton permanently disabled, he said.