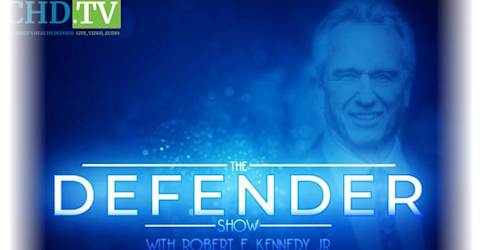 live every at •
The Defender Show
Meet the people who are changing the world one brave step at a time. Robert F. Kennedy Jr. interviews people from all walks of life who are demonstrating fortitude and integrity in times of strife and controversy.
Hosts: Robert F. Kennedy, Jr.
*The opinions expressed by the hosts and guests in this show are not necessarily the views of Children's Health Defense.
Dr. Zev Zelenko + Vera Sharav
Robert F. Kennedy, Jr. is joined by two guests in this 'The Defender Show' episode. Dr. Zev Zelenko and Vera Sharav expose the COVID pandemic corruption and how it has historic precedent. They raise questions about the rush for vaccination, the use of fear, natural immunity and vaccinating children and more. Tune in!