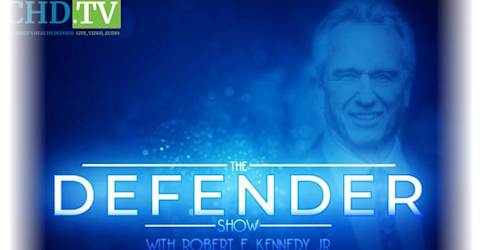 live every at •
The Defender Show
Meet the people who are changing the world one brave step at a time. Robert F. Kennedy Jr. interviews people from all walks of life who are demonstrating fortitude and integrity in times of strife and controversy.
Hosts: Robert F. Kennedy, Jr.
*The opinions expressed by the hosts and guests in this show are not necessarily the views of Children's Health Defense.
Defending American Wetlands With Basinkeeper Dean Wilson
Dean Wilson is willing to put his life on the line to protect the nation's largest swamp. By 'standing between the loggers and the cypress,' he has saved the Atchafalaya Basin in Louisiana more than once. Wilson is executive director and basinkeeper of Atchafalaya Basinkeeper, an organization he founded in 2004 to protect and restore the basin. The group is a member of Waterkeeper Alliance, founded by Robert F. Kennedy, Jr.