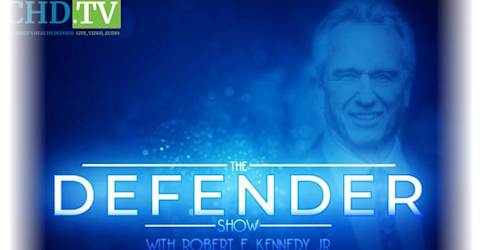 live every at •
The Defender Show
Meet the people who are changing the world one brave step at a time. Robert F. Kennedy Jr. interviews people from all walks of life who are demonstrating fortitude and integrity in times of strife and controversy.
Hosts: Robert F. Kennedy, Jr.
*The opinions expressed by the hosts and guests in this show are not necessarily the views of Children's Health Defense.
Clinical Trial Nightmare With Brianne Dressen
'The integrity of science is at stake.' Brianne Dressen, after participating in a COVID vaccine clinical trial, began to face debilitating adverse side effects. As a result, she began to advocate for vaccine injury and called out these organizations for neglect and malpractice, which led to censorship. In this 'The Defender Show' episode, Brianne shares her story.