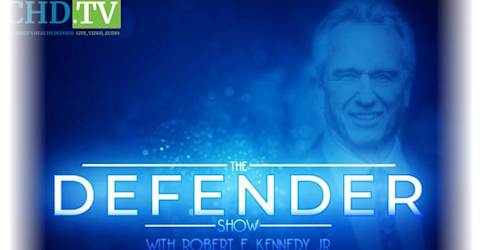 live every at •
The Defender Show
Meet the people who are changing the world one brave step at a time. Robert F. Kennedy Jr. interviews people from all walks of life who are demonstrating fortitude and integrity in times of strife and controversy.
Hosts: Robert F. Kennedy, Jr.
*The opinions expressed by the hosts and guests in this show are not necessarily the views of Children's Health Defense.
Alex Berenson tells RFK, Jr.: 'I Can Now Bring a Claim Directly Against the White House'
In today's 'The Defender Show' episode, former New York Times reporter Alex Berenson discussed his big legal win in his lawsuit against Twitter and why he's now in a good position to sue the White House for censoring him for asking questions about COVID-19 vaccines. Viewers won't want to miss this!