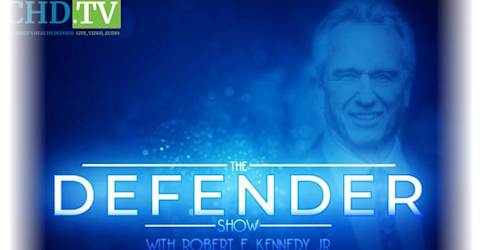 live every at •
The Defender Show
Meet the people who are changing the world one brave step at a time. Robert F. Kennedy Jr. interviews people from all walks of life who are demonstrating fortitude and integrity in times of strife and controversy.
Hosts: Robert F. Kennedy, Jr.
*The opinions expressed by the hosts and guests in this show are not necessarily the views of Children's Health Defense.
Agency Capture + Water in the West With Riverkeeper Gary Wockner
Riverkeeper Gary Wockner appears as the guest in today's 'The Defender Show' episode for a conversation on the Colorado River. Gary shares eye-opening information, exposing the regulatory agency capture behind the drought as well as the effects of contaminated water on the human population. Viewers, don't miss this relevant and critical interview!