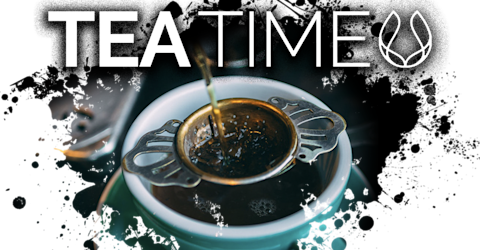 live every at •
Tea Time
Tea Time returns with all new episodes! Join Stephanie Locricchio, Sarah Kenoyer, Maureen McDonnell and more as they spill the tea about current events, open up important dialogue and have conversations that matter. Cozy up with a cup and tune in!
Hosts: Sarah Kenoyer, Maureen McDonnell, Amy Gordon, Zoey O'Toole, Stephanie Locricchio
*The opinions expressed by the hosts and guests in this show are not necessarily the views of Children's Health Defense.
'Media Used to Be Media' MSM Corruption With Christine Dolan
Christine Dolan joins 'Tea Time' this week for a critical message on the devastating truth and stories of trafficking that are taking place in our society. Who are the players behind the corruption and falsehoods? What can we do to end the tyranny and destruction of the human race? Christine exposes all in this episode.