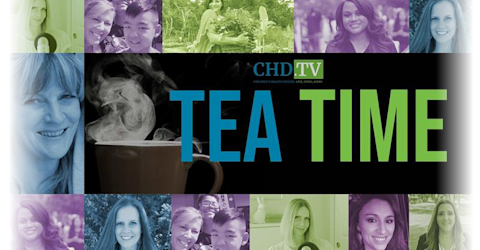 live every at •
Tea Time
Polly and friends/guests spill the tea about current events, voice their opinions and have a frank conversation about everyday issues.
Hosts: Polly Tommey, Sarah Kenoyer, Nadera Lopez-Garrity, Amanda Forbes
*The opinions expressed by the hosts and guests in this show are not necessarily the views of Children's Health Defense.
'I Was a Wreck From Head to Toe' — The Devastating Effects of Implants
To hear about the devastating effects of bodily implants, tune in to this episode of 'Tea Time.' Guest Frances Scott shares the story of her journey from hip pain to replacement to migraines, sores, hallucinations and more. How was she finally able to put an immediate end to this and begin her healing? Then, Kari Bundy speaks about breast implants and the inflammatory response that results.