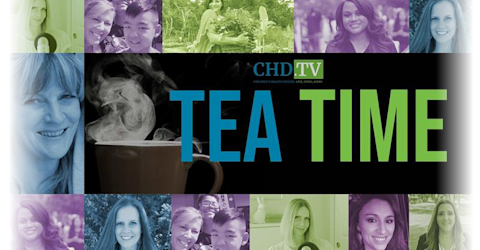 live every at •
Tea Time
Polly and friends/guests spill the tea about current events, voice their opinions and have a frank conversation about everyday issues.
Hosts: Polly Tommey, Sarah Kenoyer, Nadera Lopez-Garrity, Amanda Forbes, Maureen McDonnell, Amy Gordon, Zoey O'Toole
*The opinions expressed by the hosts and guests in this show are not necessarily the views of Children's Health Defense.
Dr. Paul Thomas on Big Pharma, Vaccine Injuries, 'Junk Science' + More
On 'Tea Time,' this week, viewers hear a discussion on Canada, Brussels and the U.S. in regard to standing up against mandates. Dr. Paul Thomas also makes an appearance, calling the influx in doctor representation "the silver lining in the COVID disaster" and sharing his medical advice on topics from COVID vaccinations to rising autism rates to Big Pharma's influence. You won't want to miss this hopeful and exciting episode!