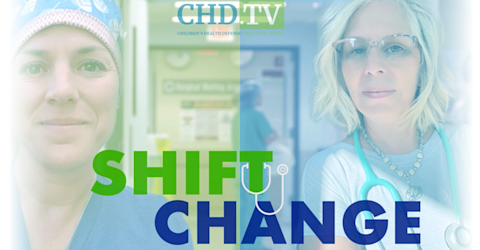 archived show •
Shift Change
Two nurses giving a loud voice to their silenced bedside warriors. From the RN perspective, this show is dedicated to inviting discussions and frank conversations surrounding the most pressing medical, legal, and nursing topics of today. Nursing needs a shift change.
Hosts: Jeanna Reed, Jill Rubolino
*The opinions expressed by the hosts and guests in this show are not necessarily the views of Children's Health Defense.
'Devastating' Statistics — Over 40,000 Left Permanently Disabled After COVID Vaccination
This week's 'Shift Change' takes viewers through the headlines and statistics that matter. Hosts Jeanne and Jill discuss poor management in healthcare leadership, nursing home ratios, natural immunity, medication price match and more. Listen as Jeanne and Jill analyze COVID-19 treatments — from vitamin D supplementation to Remdesivir.