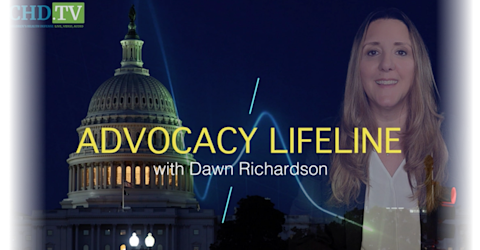 archived show •
Advocacy Lifeline with Dawn Richardson
Laws are being considered and passed that have serious consequences for your health and freedom. Your voice has power, and 'Advocacy Lifeline' with Dawn Richardson will teach you how to use your voice efficiently and effectively to influence legislation and policies to protect your rights. Pharmaceutical and medical trade lobbyists often push for what benefits their industries' bottom line, not your health. Get empowered with up-to-date knowledge of actual bills moving, how the legislative process works and the simple skills and tools you can use to leverage your time to protect your freedom of choice. Education followed by action is the foundation of every episode.
*The opinions expressed by the hosts and guests in this show are not necessarily the views of Children's Health Defense.
Vaccine Tracking Systems: Don't Be Duped
Dawn Richardson, host of 'Advocacy Lifeline,' welcomes viewers back to CHD.TV. This time, she shares insights into opting out of vaccination-related databases and the role of HIPAA. Dawn brings to light legislation that concerns the enrollment status of vaccination and why these things matter for viewers, like you. Tune in!