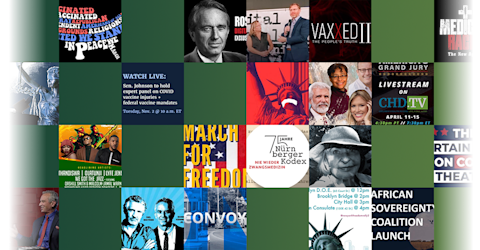 Live From London — Ex-Military March on Parliament
All UK call signs with military experience you are requested to apply for enrollment with fellow UK ex-military service personnel. We are currently going to March on parliament on the 8th of September, headdress to be worn.
You will be required to prove military experience.
Please remember we only advocate legal forms of protest and resistance.
If you are interested then please get in touch with.
Royal Marines @bellzaac Army @Juliethotel33 Navy @billybob999 RAF @Thelastpeopleonearth
Below the archived live is the edited interview with an ex-military, ex-Pfizer, senior lawyer.
*The opinions expressed by the hosts and guests in this show are not necessarily the views of Children's Health Defense.