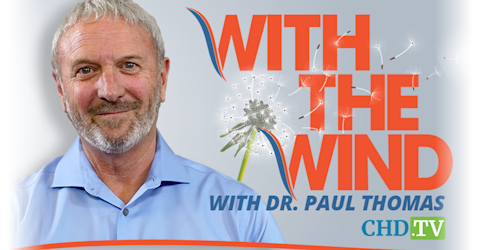 live every at •
'With The Wind' With Dr. Paul Thomas
Science and medicine are at a crossroad and courageous health practitioners are standing up to ensure that humanity and integrity aren't left behind in the name of 'progress.' Dr. Paul Thomas is one of those leading the way and amplifying the voice of brave scientists and health care practitioners who are willing to put their careers on the line to make sure 'health' and 'care' are restored to healthcare.
*The opinions expressed by the hosts and guests in this show are not necessarily the views of Children's Health Defense.
Captured Agencies Influencing Our Public Health Officials With Dr. Kamli Jura
This week, on 'Against the Wind,' Dr. Kamli Jura joins to share how growing up in the Soviet Union led her to desire freedom and become a U.S. pediatrician. When refusing the COVID vaccine meant termination from her career, this mission was challenged. In this episode, Dr. Jura discusses issues facing children and their families and provides viewers with a message of hope. Be sure to watch!