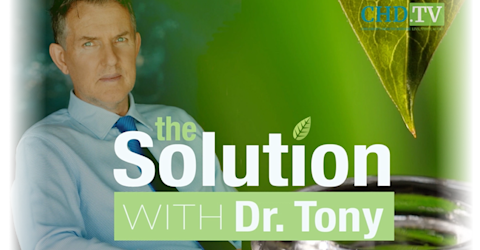 archived show •
The Solution with Dr. Tony O'Donnell
Big lies perpetuated by Big Pharma have overtaken the media, medical establishment, and even our own communities and homes. Dr. Tony O'Donnell sets out to find the solutions for the corruption with guests who are at the forefront of the medical freedom movement on his show.
Hosts: Dr. Tony O'Donnell, Dr. Catie Wyman-Norris
*The opinions expressed by the hosts and guests in this show are not necessarily the views of Children's Health Defense.
Teaching Children Sovereignty, Community + Autonomy With Tiffany Wilder + Shine Rilling
In today's episode of 'The Solution,' join Dr. Tony O'Donnell as he welcomes two guests — Tiffany Wilder and Shine Rilling — to the show. They discuss the school systems and indoctrination that takes place as well as the value of community and choosing mindfulness. How are some people reconnecting with nature and returning to a place of connectedness and true intelligence? Tune in to find out!