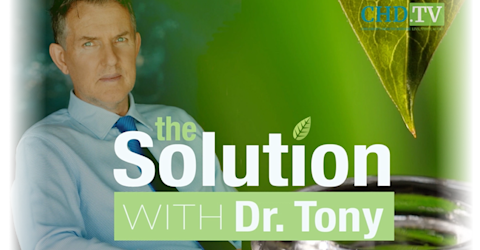 live every at •
The Solution with Dr. Tony O'Donnell
Big lies perpetuated by Big Pharma have overtaken the media, medical establishment, and even our own communities and homes. Dr. Tony O'Donnell sets out to find the solutions for the corruption with guests who are at the forefront of the medical freedom movement on his show.
Hosts: Dr. Tony O'Donnell, Dr. Catie Wyman-Norris
*The opinions expressed by the hosts and guests in this show are not necessarily the views of Children's Health Defense.
Serving The Vaccine Injured
Today, Dr. Tony is joined by a panel of guests who discuss vaccine injury and related studies. Viewers hear a personal vaccine injury story as well as a conversation about efforts being made to treat, support and advocate for its victims. Watch this episode of 'The Solution' on CHD.TV!