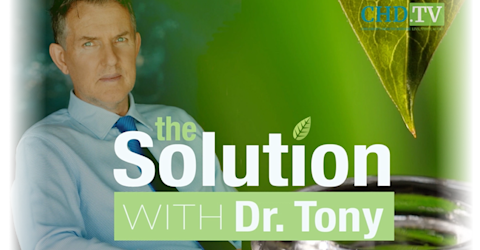 live every at •
The Solution with Dr. Tony O'Donnell
Hosts: Dr. Tony O'Donnell, Dr. Catie Wyman-Norris
*The opinions expressed by the hosts and guests in this show are not necessarily the views of Children's Health Defense.
Ozone, Vaccines + Radical Life Extension With James Strole
Today, on 'The Solution,' host Tony O'Donnell welcomes James Strole, executive director of Coalition for Radical Life Extension. Tony and James discuss longevity secrets, from supplements to other treatments and therapies. Is it true that our immune function can be made better over time rather than diminished? What role do free radicals play in extension of life? How do vaccines harm our bodies and impact lifespan?