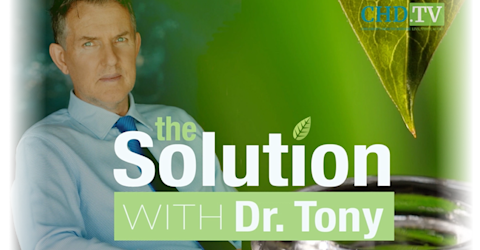 archived show •
The Solution with Dr. Tony O'Donnell
Big lies perpetuated by Big Pharma have overtaken the media, medical establishment, and even our own communities and homes. Dr. Tony O'Donnell sets out to find the solutions for the corruption with guests who are at the forefront of the medical freedom movement on his show.
Hosts: Dr. Tony O'Donnell, Dr. Catie Wyman-Norris
*The opinions expressed by the hosts and guests in this show are not necessarily the views of Children's Health Defense.
Medical Tyranny Part 2 — Lies of Big Pharma
In this jam-packed episode of 'The Solution,' host Dr. Tony O'Donnell and guest Dr. John Bergman get to the root of the issues of national security, economic strife, medical emergencies and more. They discuss vaccine regret, the recycling of red blood cells, propaganda techniques similar to that of Hitler's Germany, corruption across the globe, adverse reaction statistics and many other important topics.