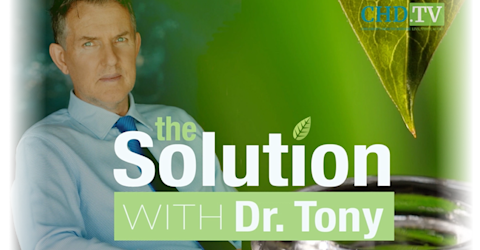 archived show •
The Solution with Dr. Tony O'Donnell
Big lies perpetuated by Big Pharma have overtaken the media, medical establishment, and even our own communities and homes. Dr. Tony O'Donnell sets out to find the solutions for the corruption with guests who are at the forefront of the medical freedom movement on his show.
Hosts: Dr. Tony O'Donnell, Dr. Catie Wyman-Norris
*The opinions expressed by the hosts and guests in this show are not necessarily the views of Children's Health Defense.
Medical Tyranny in Australia + Across the Globe With Meryl Dorey
In today's current climate of medicine and health, transportation and communication, there is great division, endless propaganda and countless lies among peoples and societies across the globe. Meryl Dorey, this week's guest on 'The Solution,' updates viewers on the tyranny in Australia, provides input on headlines from the U.S. and worldwide and shares why she thinks humanity has lost its way. What about the solutions? Watch to hear what Meryl thinks our world needs in this time of widespread crisis.