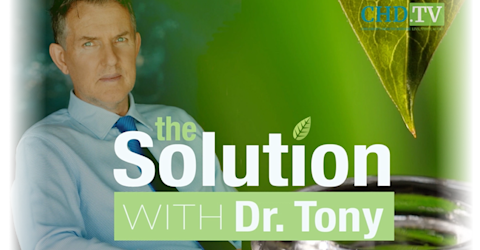 archived show •
The Solution with Dr. Tony O'Donnell
Big lies perpetuated by Big Pharma have overtaken the media, medical establishment, and even our own communities and homes. Dr. Tony O'Donnell sets out to find the solutions for the corruption with guests who are at the forefront of the medical freedom movement on his show.
Hosts: Dr. Tony O'Donnell, Dr. Catie Wyman-Norris
*The opinions expressed by the hosts and guests in this show are not necessarily the views of Children's Health Defense.
Feds Sue Chiropractor $500B for Recommending Vitamin D + Zinc With Eric Nepute, D.C
Guest Eric Nepute, D.C. was fined $500 billion dollars after encouraging alternative COVID therapies that did not fit the mainstream narrative. Today, he shares his story on 'The Solution' in a conversation with host Dr. Tony O'Donnell that viewers won't want to miss. Tune in!