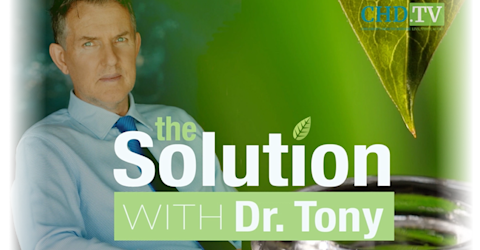 archived show •
The Solution with Dr. Tony O'Donnell
Big lies perpetuated by Big Pharma have overtaken the media, medical establishment, and even our own communities and homes. Dr. Tony O'Donnell sets out to find the solutions for the corruption with guests who are at the forefront of the medical freedom movement on his show.
Hosts: Dr. Tony O'Donnell, Dr. Catie Wyman-Norris
*The opinions expressed by the hosts and guests in this show are not necessarily the views of Children's Health Defense.
Aluminum + Asthma With Brian Hooker, Ph.D.
Brian Hooker, Ph.D., joins as today's 'The Solution' guest to share information on a study that looks into rates of asthma and its connection to vaccination. He also shares the story of his son's vaccine injury, how that led him down a path of research and advocacy in that field and his message to other parents.