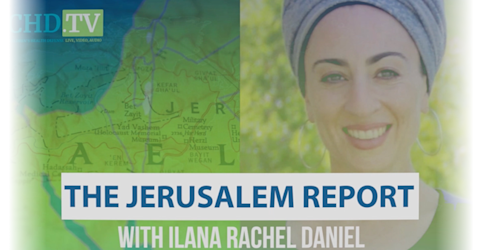 live every at •
The Jerusalem Report with Ilana Rachel Daniel
Ilana Rachel Daniel reports live from Jerusalem Weekly.
Hosts: Ilana Rachel Daniel
*The opinions expressed by the hosts and guests in this show are not necessarily the views of Children's Health Defense.
Israel Joins With Convoys in Jerusalem + Suspicious Deaths of HIV Researchers
In this week's 'The Jerusalem Report,' host Ilana Rachel Daniel brings viewers the latest news on the events that matter. Topics in this episode include the transhumanism agenda and artificial wombs, variants and natural immunity, plants that spy on people and suspicious deaths of HIV researchers.