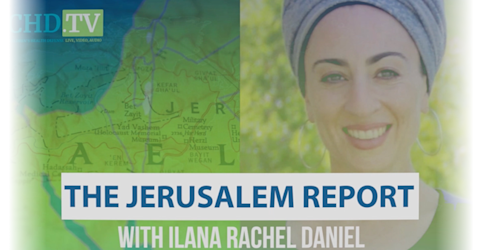 live every at •
The Jerusalem Report with Ilana Rachel Daniel
Ilana Rachel Daniel reports live from Jerusalem Weekly.
Hosts: Ilana Rachel Daniel
*The opinions expressed by the hosts and guests in this show are not necessarily the views of Children's Health Defense.
From Slavery to Freedom in a World of Control
This eye-opening episode of 'The Jerusalem Report' exposes the corruption in China as they treat animals like trash and humans like animals, the dangerous agenda of global government and a push for transhumanism and more. Host Ilana Rachel Daniel challenges viewers to take steps to be freed from the bondage of slavery in a world, pushing for global and personal control. Where do we begin? Tune in to find out.