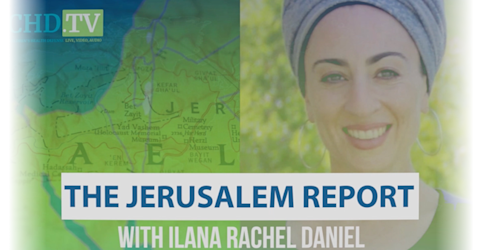 live every at •
The Jerusalem Report with Ilana Rachel Daniel
Ilana Rachel Daniel reports live from Jerusalem Weekly.
Hosts: Ilana Rachel Daniel
*The opinions expressed by the hosts and guests in this show are not necessarily the views of Children's Health Defense.
'For Your Safety' Inside China's Forced Quarantine + Robo Dog COVID Patrol
In this week's 'Jerusalem Report,' host Ilana Rachel Daniel shares the latest news from around the world. She describes the horrifying situation in China with masking children, using robots to force compliance and terrible conditions in the quarantine camps. Next, news on digital IDs, vaccines for poultry, dangerous chemicals in drinking water and more. Then, Ilana speaks with two special guests on the attacks from big tech and manipulation taking place through misinformation, mandates and the like. Don't miss this!