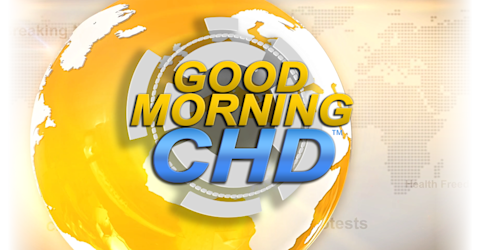 live every at •
Good Morning CHD
Good Morning CHD is a daily news show by Children's Health Defense TV bringing you the latest daily news ☀️
Hosts: Jessica Rose, Ph.D., Michael Nevradakis, Ph.D., Mary Holland, J.D., Michael Kane, Shabnam Palesa-Mohamed, Tony Lyons, Sarah Kenoyer, Nadera Lopez-Garrity, Polly Tommey, Meryl Nass, M.D., Claire Dooley, Aimee Villella McBride, Stephanie Locricchio, Maureen McDonnell, Stephen Malthouse, M.D., Brian Hooker, Ph.D., P.E., Charles Hoffe, M.D., Chris Shaw, Ph.D., Syed Haider, Ph.D., Riley Vuyovich, Rinat Strahlhofer
*The opinions expressed by the hosts and guests in this show are not necessarily the views of Children's Health Defense.
Toxic School Lunches, California 'Medical Misinformation' Ban + More
Two guests join this 'Good Morning CHD' episode for powerful, eye-opening conversations on topics that matter for you and your family. First, Zen Honeycutt shares shocking findings about school lunches as well as the link between these discoveries and chronic, debilitating health conditions. Then, Meryl Nass, M.D., explains a "dangerous" California bill that 'criminalizes doctors regarding COVID' and its implications on healthcare, patient rights and the global threat to doctors.