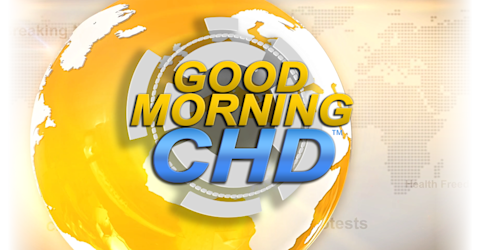 live every at •
Good Morning CHD
Good Morning CHD is a daily news show by Children's Health Defense TV bringing you the latest daily news ☀️
*The opinions expressed by the hosts and guests in this show are not necessarily the views of Children's Health Defense.
New CDC Guidelines — Why Now? With Dr. Paul Alexander
Dr. Paul Alexander appears as today's first guest on 'Good Morning CHD.' He exposes the lies about COVID-19 and the COVID-19 vaccine, calling for accountability in the midst of changing regulations for those who have and have not been injected. Then guest, Jennifer Mess, speaks to families and educators in New Jersey as she shares her response to breaking news on testing. Finally, CHD's own Michael Kane discusses the Harlem, NY protest and why it is important to continue to stand up for medical freedom.